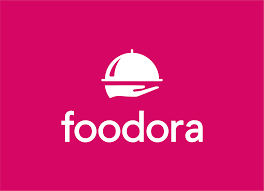 foodora, one of the most important digital start-ups in the food delivery service sector and already a leader in many European countries, launched its services in Italy in 2015, spicing up the world of web-based companies and providing a powerful boost to the food delivery services market.
The digital start-up and current market leader was called to face a very complex regulatory and bureaucratic context, and sought the assistance of a "digital accountant": a professional capable of combining experience and "traditional" knowledge with innovation and familiarity with the digital world (a digital start-up accountant).
CARAVATI PAGANI – Chartered Accountants has assisted Managing Director, Gianluca Cocco, and General Manager, Matteo Lentini, since the year of establishment.
The office formed a team lead by Filippo Caravati (Partner), Stefania Vercellotti (senior tax counsel consultant), and Debora De Fezza (senior accountant) to flexibly and professionally address, through their highly specialised knowledge and cross-cutting skills, issues related to the supply / sale of food, laws related to internet sales and electronic receipts, employment law issues, as well as problems associated with administrative practices and healthcare.
In addition to providing tax and corporate advisory services, as well as "full outsourcing" of bookkeeping, CARAVATI PAGANI has adopted a problem solving approach to provide concrete solutions that support change and innovation while keeping regulatory constraints in mind.
CARAVATI PAGANI has supported foodora in adapting its business model to the Italian market and in introducing new processes unknown to foodora's competitors, such as the corporate service (the food delivery service developed especially for companies)
For more information see www.foodora.it